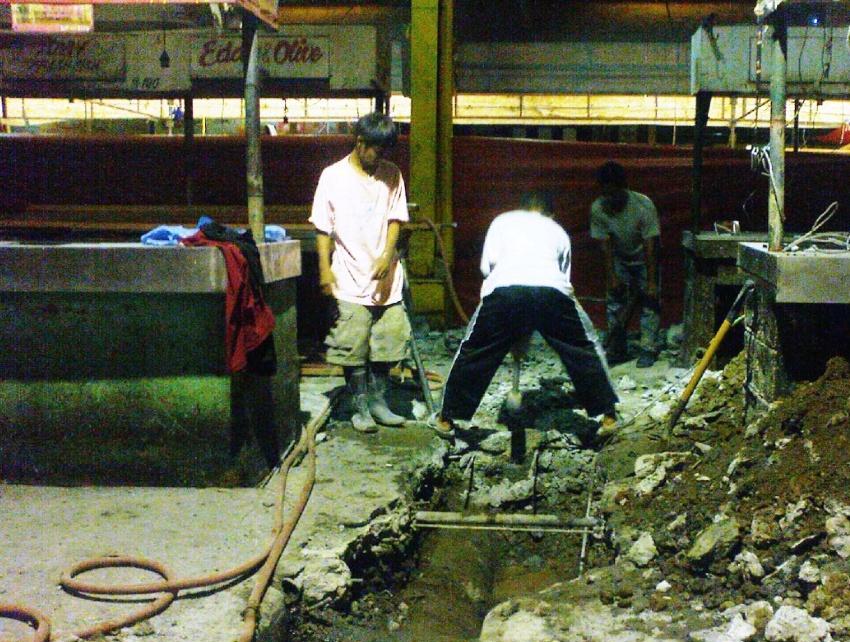 Ever since it's inception, MtriR has been quality construction services to it's valued customers. With it's strengths based on contractual work, it aims to improve the lives through solid construction work done by committed workers. Already, it has had many projects, such as Roadside Improvement of Tatiana Street in Simpona Village Markina, that were done with impressive results under it's belt. One now wonders: How did this company begin? Let us take a brief look at it's history to see where it all began.
MtriR began when it was founded in 1989 by Mr. Figueroa with it's roots focusing on hardware such as construction supplies and the like. By 1991, MtriR expanded to contractual work as well, hiring workers from the Marikina area to help in construction work. While MtriR tends to focus on hiring around the Marikina area, they have occasionally hired from other places outside Marikina city as well.
By 1996, MtriR merged with BMR Figueroa in order for it to become a corporation. The reason for the merge is that MtriR would be included in the Marikina City Bidding, which allows the company to take part in city-wide projects. Examples include the development of areas such as marketplaces, roads, bridges, drainage systems and the like. The processes that were done, such as earthworks and masonry, did much to strengthen the foundations of the finished products which, in turn, guarantees their stability for years to come.
In addition, it allows MtriR to be involved in barangay projects as well, like developing new roads and houses for residential areas. Much like with the urban projecys, various procedure such as concreting, masonry, earthworks and the like were applied in executing the projects. Even pipe-inlaying was done to improve the drainage system as well. As a result, the suburban areas the sites were based experienced improved facilities thanks to the quality of construction MtriR provides.
Since then, MtriR has been growing into the other avenues of the construction business. They have ventured into the rental business, having already built seven condominiums that are still going strong to this today. 
At present, MtriR is still going strong, as its current projects are still going underway. As we have seen, MtriR has come a long way over the years to become the construction corporation it is today. As such, it has proven that it can get the job done with amazing results. If you have any construction needs, MtriR will be able and ready to help.